Two Thrillers, a Memoir and a Travelogue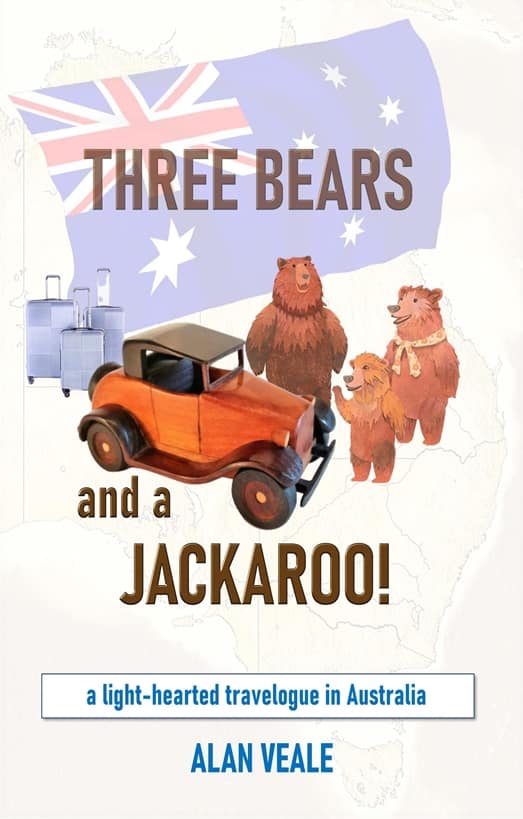 It can be murder digging up your family tree, especially when your ancestor is trying to kill you…
​Chrissie Fersen desperately wants to know how she is connected to the death of a servant woman in Glasgow in 1862. Enlisting the aid of local librarian Billie Vane, she is determined to clear the name of the woman originally convicted of the crime. But her chief suspect appears to be alive and well – and it looks like he still has murder on his mind…
The Murder Tree is based on the true story of Jessie McLachlan, convicted of murder in 1862, but who famously accused an old man of the crime after being found guilty at her trial. Published in October 2013 by Troubador.
A Kangaroo In My Sideboard
An Englishwoman's account of emigrating to Australia in 1949, together with her asthmatic husband, their three-year-old daughter
                                              – and her mother's antique sideboard!
A personal memoir, based on letters written by my mother, Mollie Veale, throughout a period that saw our family uprooted from their Manchester home in the UK, and sail twelve thousand miles in pursuit of a new-but-primitive life in the "wilds" of South Australia.
"We spend Christmas Day at Hurtle's house. It is not where I want to be. Children's voices fill the air in play, but I brace myself for the inevitable scream of frustration from one little girl. It is an emotion I can relate to, but for me, screaming is against the rules."
 Mollie Veale 1949
Writing A Kangaroo In My Sideboard (in my mother's voice) meant a huge amount of research that put me in direct contact with some of today's Australians. My wife and I flew to Adelaide at the beginning of March 2020, allowing me to follow my family's footsteps from seventy years earlier.
               Then the world went into lockdown…
I kept a journal, which became a blog on my website. Then it became an eBook. You can read more on another page…
It all comes down to who you can trust: the woman who got you sacked:
​                    or a killer from the British Government…
Powerful men kept secret what was really planned for April 1912
Headlines of the disaster went contrary to expectations
A mistake so huge it demanded concealment at the highest level
But the details survived through generations, causing panic for today's politicians.
Peter Gris, Secretary of State for Northern Ireland, also sees his sexual perversions at risk of discovery. His actions to eliminate both threats mean tracking down and destroying historic evidence – and anyone who stands in his way.
They sank the Unsinkable…
​                                     …but who planned the Unthinkable?
This sequel to The Murder Tree was published in March 2021 by Troubador.